Disability and Employment (OMW23)
Map Unavailable
Date/Time
Date(s) - 25/03/2021
1:00 pm - 3:00 pm
Categories
Disability and Employment (weekly online series)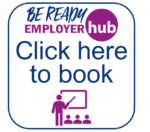 Our Disability and Employment online course introduces disability in the workplace, and has been designed for Managers and those in HR roles to find out more about how to inclusively recruit and retain the best talent.
These online sessions are not webinars but interactive, delivered live by experienced trainers. Each workshop is two hours and includes participant discussion, practical learning activities and refreshment breaks. The course is delivered weekly as 4 modules, with a 5th provided as an optional module, covering the following topics:
Module 1: An Introduction to Disability Awareness in the Workplace, including Models of Disability, the Equality Act, Stereotyping and Disability Discrimination.
Module 2: Reasonable Adjustments – what is legally required of employers in terms of disability, and how simple (and cost-effective) adjustments can be.
Module 3: Recruitment and Job Carving – how to enable and provide an inclusive workplace and recruitment process, including ideas for Job Carving.
Module 4: Access to Work Grant and the Disability Confident Scheme – what is involved and how to apply (learning from the lived experience of people and organisations).
Module 5: Language and Communication – this is an optional session that goes into more detail about how to initiate more comfortable conversations with disabled colleagues and customers.
As each workshop in this series is interlinked, your booking is your agreement to attend all four modules (with the fifth being optional). If you miss a session, we cannot repeat it separately.
We limit places on these workshops to a maximum of 15 to enable full participation. Our Open Programme series caters for smaller employers with fewer staff members (ie who only need 1 or 2 places). Alternatively, for larger employers with groups of 6 or more, we can provide any of these workshops specifically for your organisation – dates to be agreed on request.
All of the Be Ready Employer Hub training workshops are free to attend (but please see notes 1 and 2 below if you are booking from outside Devon).
Every participant on this course will receive:
a Learner Pack prior to starting the course containing an outline of the content, plus all the documents and files needed for the learning activities.
a meeting invite for each session
a Learning Review pack after each session containing the slides and additional notes to help implement the topics covered in the training into the workplace
a certificate of completion at the end of the series.
This series (reference number OMW23) will be delivered via Zoom online on Thursdays starting at 1:00pm on the following dates:
25th March (Module 1)
1st April (Module 2)
8th April (Module 3)
15th April (Module 4)
22nd April (Module 5 – optional)
To book your place, use this link to go to our Eventbrite booking site for series OMW23. Once we have received your booking from Eventbrite, we will email you a confirmation.
You may also be interested in our other workshop – Accessibility for Websites – which can be attended as a follow-on session. This workshop provides practical advice for website owners on how to make your website easier to use by understanding what creates barriers to online accessibility – and how to overcome them. This link goes to our Events page which provides dates and details for these workshops.
---
Note 1: Due to the way all Be Ready Employer Hub services are funded, they are only available free of charge for Devon-based employers. However, we recognise employers from outside Devon my wish to attend our online training. Therefore, we prioritise places for participants based in Devon, with bookings from other areas held on a waiting list until a space place is available.
Note 2: All of the information provided in our disability awareness training is relevant only to UK-based law and regulations. We recognise that Eventbrite promotes its registration services globally, but we are unable to accept any bookings from outside the UK.