Two Deaf Academy Teachers win Lockdown Hero national award
Deaf Academy teachers win Golden Pearson's National Teaching Award
Congratulations to Jo Fison and Matt Jenkins, teachers at The Deaf Academy who have been awarded the esteemed Pearson golden national teaching award "Lockdown Hero – Learner and Community Support". This award, specially created for 2021, was for the innovative work they did to set up online teaching and support during the height of the pandemic for the Academy students. What's more the announcement of their win was made live on national television during the BBC's The One Show.  Follow this link to view on iPlayer (the piece starts at 13:00 until 22:00)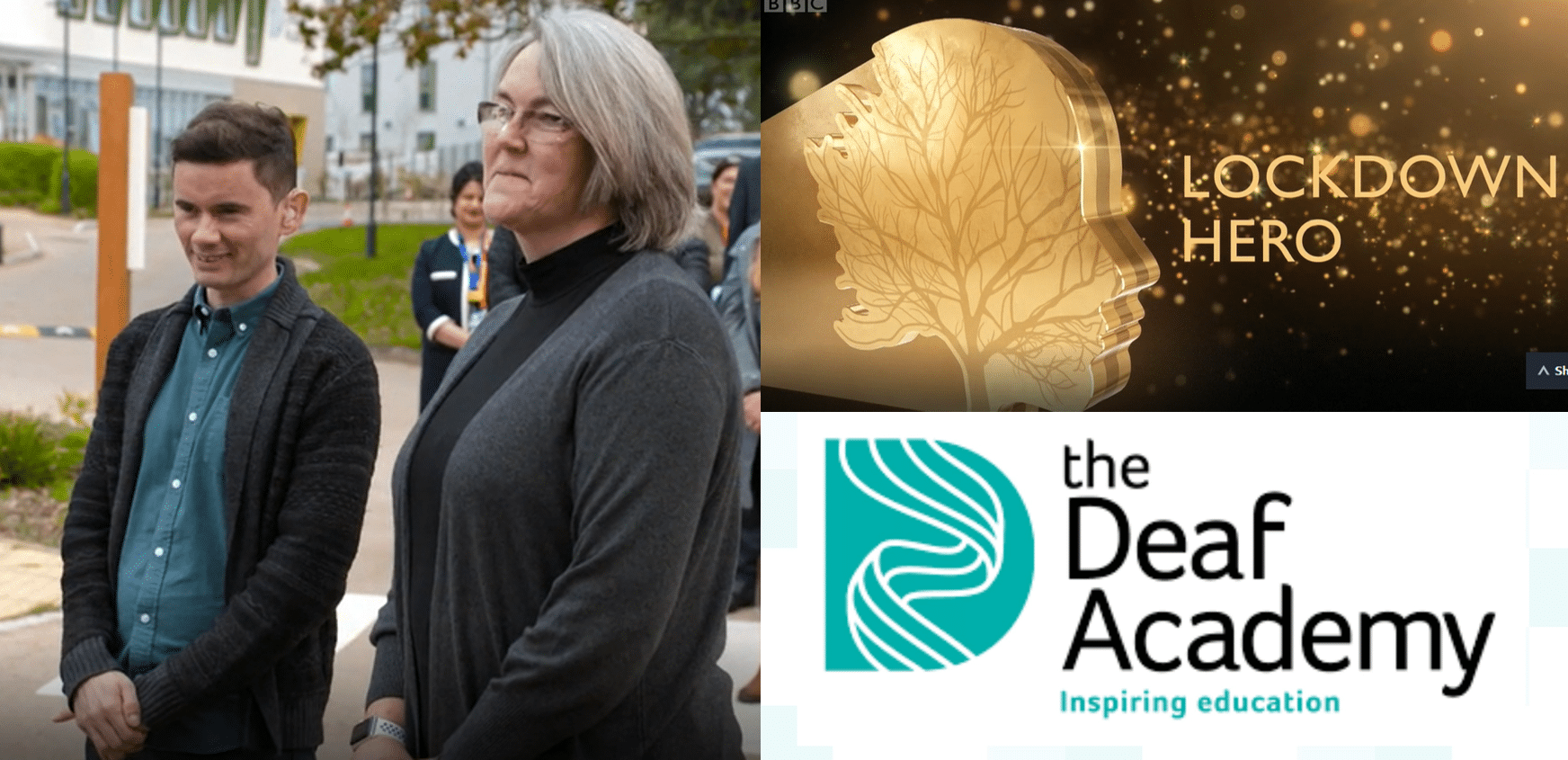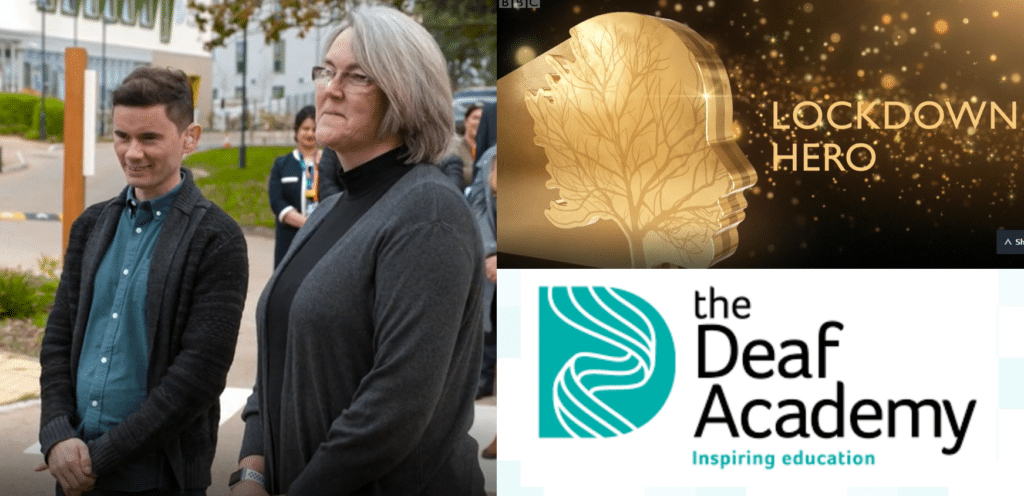 Teachers Matt Jenkins and Joanna Fison were presented with the gold awards by former Casualty actress Gabriella Leon in front of students and colleagues at the Academy. During lockdown, in response to the lack of access to key coronavirus information at government briefings, they set up an Online Academy, Spring Camp and You Tube channel "Ask Deaf Teachers" with videos explaining what was happening during lockdown and enabled pupils to carry on with their lessons online. They also created 'Creative Wednesdays' which included delivering craft kits to pupils' homes.
Mark Stocks, Assistant Principal comments on the One Show "The main reason for nominating Matt and Jo is that they made the world accessible to these young people."
Follow this link to read the full article on The Deaf Academy's website.
External news article – all publishing rights and copyright remain with the original publisher and author.